the Scotland Loves Local Campaign
In 2021, the Scottish Government backed the Town & City Gift Card system with the launch of the trailblazing Scotland Loves Local Gift Card, local gift cards for each region of Scotland, designed to power local economic recovery and provide support for businesses of all types and sizes.
From the outset, Miconex's focus for the Scotland Loves Local Gift Card was building accessibility and appeal of the card by onboarding a wide range of local businesses, from national brands to independents. Managed by Miconex, the onboarding process is simple for businesses with no additional costs or equipment required for them to accept the card. Today, over 7000 businesses are part of their regional Scotland Loves Local Gift Card, giving the recipient unrivalled local choice and helping businesses to bring in new customers and new revenue.

Through its communications and activities, Miconex inspires consumers to see the Scotland Loves Local Gift Card as a viable local alternative for all types of gifting occasions. It encourages organisations to make a tangible difference in their local community by using the card for employee, volunteer and customer rewards/incentives. And it enables local authorities to disburse funds to those in need easily, efficiently and with dignity. To date, over £14 million of LACER funding has been distributed using the Scotland Loves Local Gift Card.
Click on the link to purchase Scotland Loves Local Gift Cards:
Powered by Mastercard. Easy for businesses. Loved by Customers.
With your own local gift card, you can make loving local easy and desirable, provide measurable support for your business community, and keep money locked into your area. And, as Town & City Gift Cards work through the Mastercard network, merchants don't need any additional equipment or training to take part.

Over 200 Towns & Cities already have their own gift card program supported by Miconex.
Request a Brochure to find out more: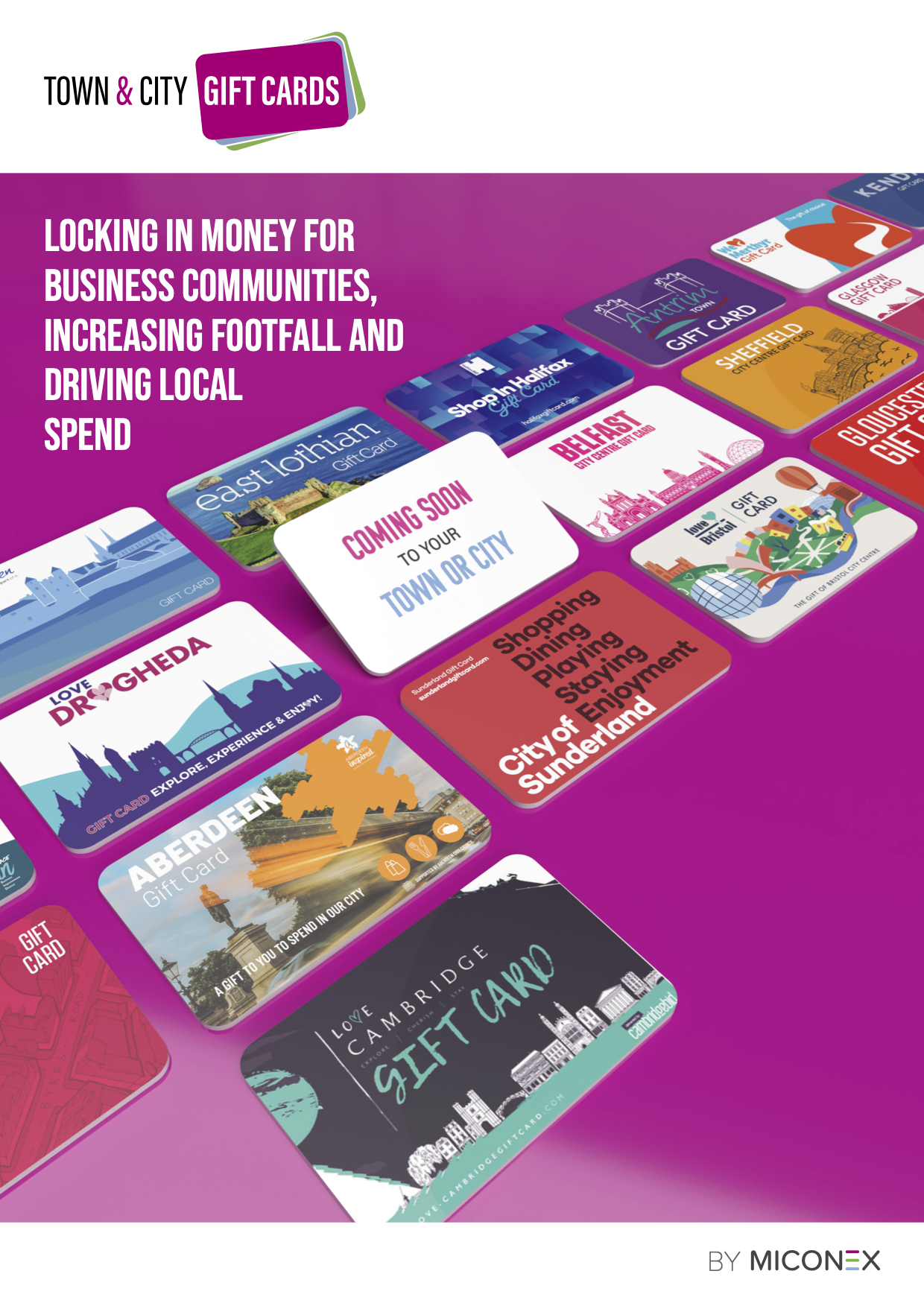 "The East Renfrewshire Gift Card has really helped us as a business in getting our name out there, bringing in new revenue and helping us to keep going in these challenging times"
"There are a wide range of places where the card can be used which means we can offer our carers choice and flexibility. Another reason for choosing the Dundee Gift Card is that the money stays in the city,"
"We were able to pick a Scotland Loves Local Gift Card that is local for each staff member. It was really straight forward and I had the cards delivered directly to me, ready to be activated before we hand them out"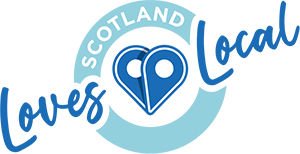 Ask any business what they want and new customers walking through the door with money to spend is going to be top of the list.
With Scotland Loves Local Gift Cards, 50% of customers take the chance to visit a business for the first time and 50% of those go on to become regular customers. And, as well as bringing new customers through the door, people typically spend 65% more on top of the gift card value.

Working through the Mastercard system, Scotland Loves Local Gift Cards drive footfall and spend to local businesses. High street brands to indies, Scotland Loves Local Gift Cards can be accepted by all types of local businesses across a range of sectors with no costs to register, no extra equipment required and no additional transactional fees.

Hear how Scotland Loves Local Gift Cards have benefited a variety of business types: